I was sitting in the sun on one of our infrequent warm days watching the chickens pecking and eating the grass, and it got me thinking. The chickens eat it, the deer, cows and horses. My dog and the cats nibble on it off and on, and even I, as a child, ate grass. In spring, I'd pull a new sprout and chew the end off, and I wasn't the only one. It was a mild accomplishment when one of us neighborhood kids would hold a wide piece of grass tight with our fingers and blow through it to make it whistle before munching on it. Even today, there are people who can be seen with a blade of grass hanging out their mouths chewing away.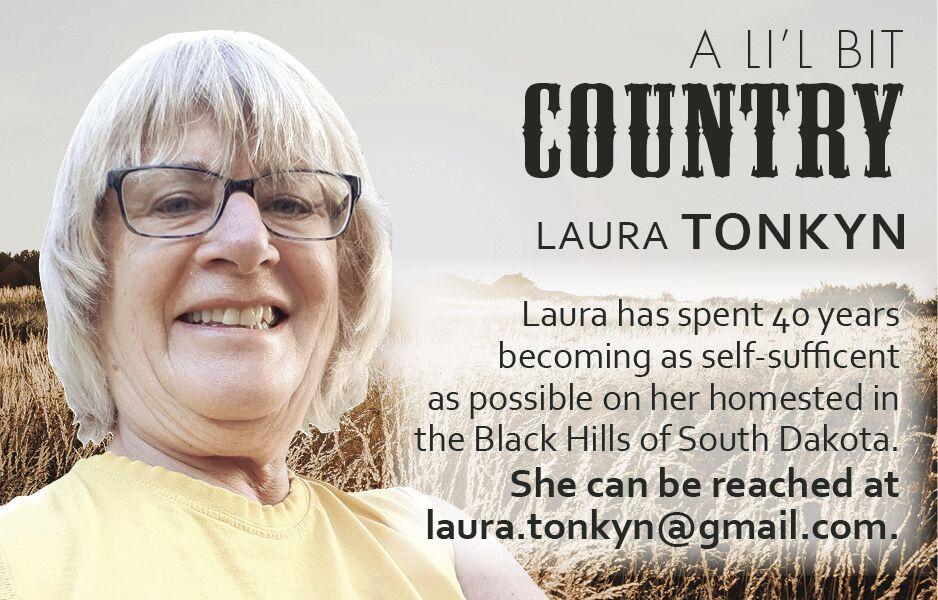 Animals that eat grass are called graminivores, and rangerplanet.com lists 75 animal species that are primarily grass eaters. There are around 10,000 species of grass, and they cover around 20% of the earth's land surface. Rice, wheat and corn, which are offshoots of the grass family, comprise a major portion of human food.
Grasses are the last major group of plants to evolve and didn't start their journey until after the age of dinosaurs was over. They, along with many other living organisms, became important around 40 million years ago, and introduced new mechanisms of metabolism to survive the low CO2 and warm, dry conditions of the tropics over the last 10 million years.
Different animals prefer different grass species. Unlike cattle who will eat pretty much anything in a prairie field, bison native to the Northern Plains prefer plain grasses. They leave forbs (broad-leafed species, including wildflowers and herbaceous plants) alone. The grasses thrive from being grazed while forbs tend to die out. So biological diversity is better maintained by bison.
Among domesticated farm animals, three species can survive on grass alone: cattle, rabbits and geese. Most other farm animals get a great deal of their daily requirements from grass but need other plants or supplements to their diets.
Of course, today the average person is more familiar with their grass lawn than with a cow or crop field. Researchers have estimated there are 40 million acres of turf grass in the United States covering 1.9% of the land, making it the largest irrigated "crop" in the nation. Lawns cover four times more ground than the national irrigated corn crop. Lawns come in a distant fourth place in terms of overall land usage in America, but in terms of water usage (with a conservative estimate of an inch of water a week) lawns use more water than the seven greatest water-using crops combined.
When crop farmers complain that they are unfairly targeted in the various "water wars" occurring around the country, they may have a point. In response, some cities have initiated programs to encourage residents to cut back on the grass growing and landscape with more drought resistant plants or create yard areas using materials such as rocks, gravel, tiles and mulch.
Concerning my own lawn, some years we don't have to water at all – mostly because the lawn is mostly a field that we cut down. And it is interesting to note that originally, back in the 15th Century, lawns were simply fields that were cut down near military fortifications to expose any enemy fighting forces. By the less warlike 17th Century, they had transformed into a desirable landscape dotted with trees and gardens.
Getting back to my chickens, lots of fresh grass is extremely beneficial. Grass provides them with about a quarter of their daily nutrient requirement. Eggs laid by hens who eat grasses are healthier, taste better and have darker yolks. Chickens also get their protein requirements from fresh grass in the form of amino acids. Grass also provides vitamins E, C and iron, so chickens that eat it tend to have healthier immune systems. We harvest a little hay off and on so we can feed it to them in the winter, and we let them outdoors to forage as weather permits.
Now if only the weather would start being a little more permissive!
Laura Tonkyn has spent 40 years becoming as self-sufficient as possible with her jack-of-all-trades husband, Art, on their eight-acre homestead in the Black Hills of South Dakota. She has written/edited for a number of local/regional papers, including the Rapid City Journal and Faces Magazine. Reach her at laura.tonkyn@gmail.com.