There's a homemade frame with quotes hanging in the entryway next to the door of Brian Brhel's farmhouse near Denton, Nebraska.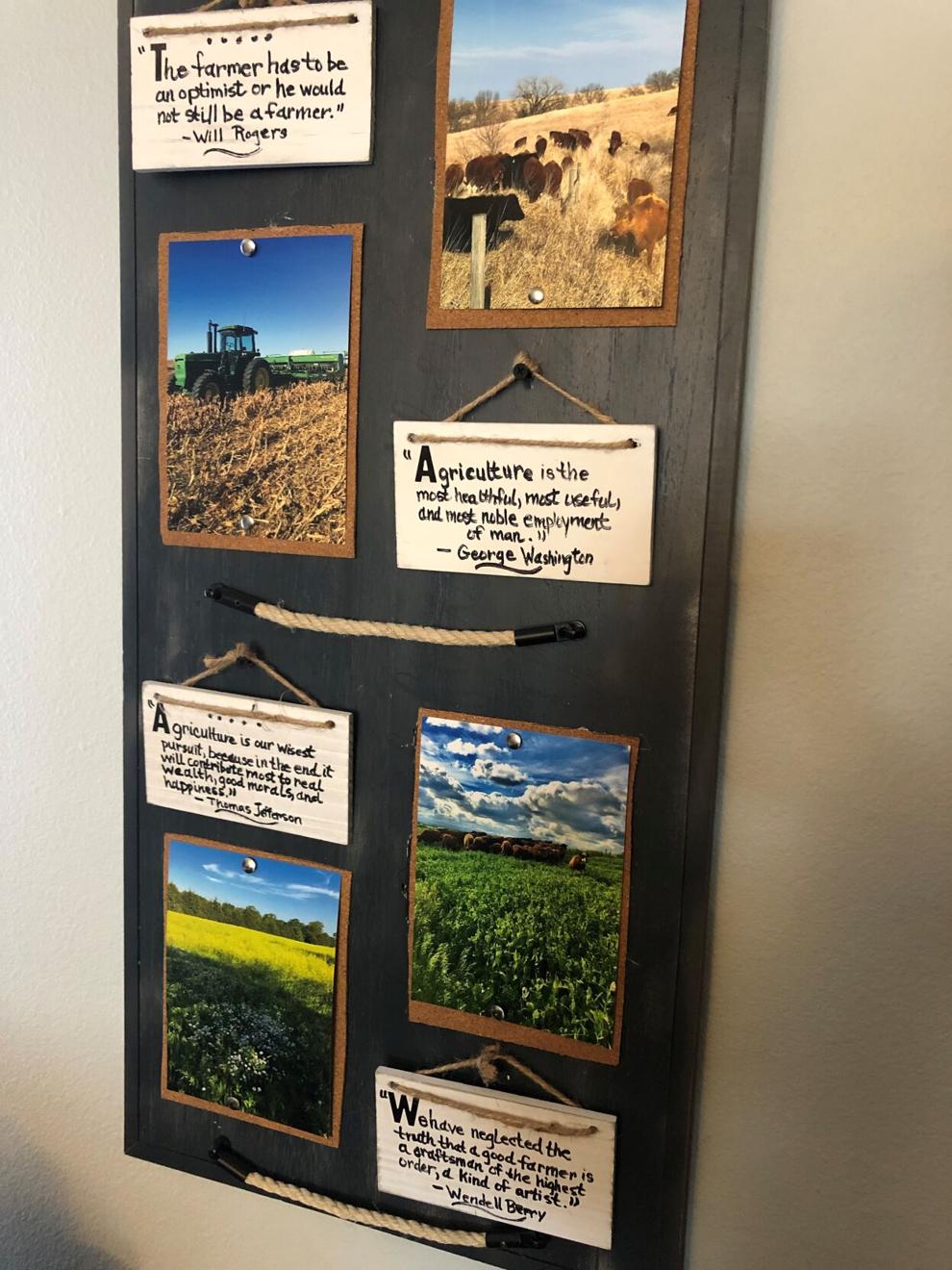 Inside the frame are photos of grazing cattle and golden fields of crops. Surrounding the photos are quotes, among them is this one by Wendell Berry, "We have neglected the truth that a good farmer is a craftsman of the highest order, a kind of artist."
Another quote by Will Rogers states, "The farmer has to be an optimist, or he would not still be a farmer."
One of the most pervasive questions facing the culture of agriculture is how, in fact, farmers and ranchers keep their optimism in the ever-changing and challenging world of their industry.
Beyond the doorway of Brhel's home, you will see a group of farmers sitting around his kitchen table who have found an answer to that question in the form of a circle of trusted friends who find hope and optimism from learning from one another.
From different areas and backgrounds, these farmers share a common purpose – improving the soil, water and all natural resources on their farms and ranches for generations to come.
While attending no-till conferences, the group members began befriending one another and decided to start meeting on a regular basis. Brhel is a dryland farmer who raises a host of crops, including cover crop seed, and intensively grazes cattle.
"It was through my friend that I met Scott Gonnerman at a No-Till on the Plains Conference in Salina, Kansas," he said.
Gonnerman chimed in: "As we got to know each other better, we decided to form a group where we would meet occasionally and discuss what we were doing and how it was working. We have probably learned more about the things that don't work from each other than the things that do. The group has also helped me try some new ideas that I probably would not have otherwise."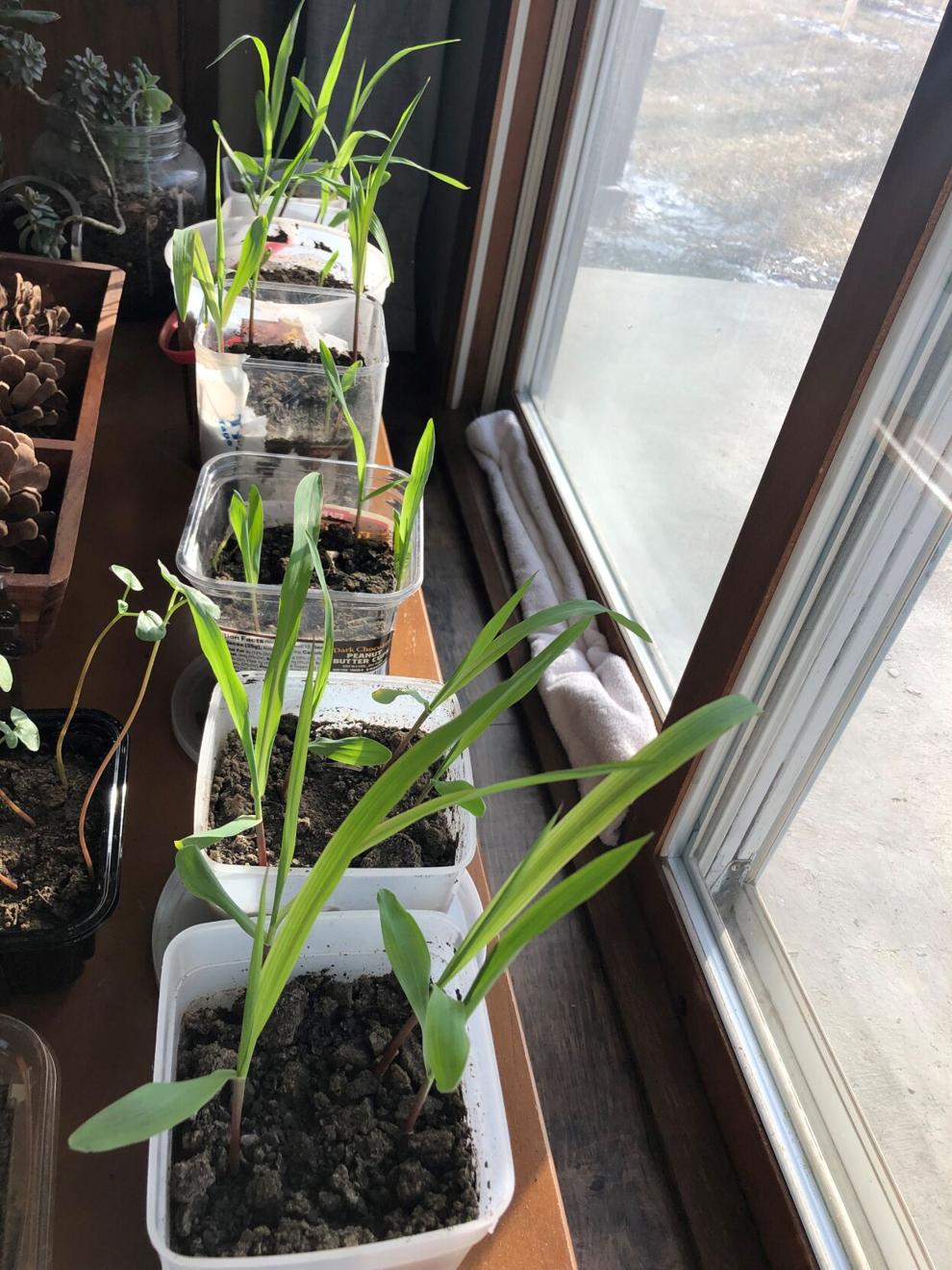 "Having such forward thinking minds in the group gave me support in reducing some of the fertility I apply and helped me move away from tools that don't support soil life," Brhel said. "Reducing phosphate application through crop rotation and using cover crops are some examples."
On a table near Brhel's kitchen window, is a small test plot. He explained the results he is seeing to the group: "Bottom line, the compost extracts applied to seed before planting and in-furrow performed as well as or slightly better than commercial phosphate as far as germination and initial growth. I just had to know if I was wasting my time or if the extracts were performing before I pursued them further, and the kitchen was warm enough to germinate the seeds."
To Brhel, soil health practices are about freedom and being able to focus on building life in the system.
"Building resilience in my soil releases me from spending so much on inputs," he said.
Gonnerman, who lives near Gresham and farms about half irrigated and half dryland land agrees.
He's been no-till since 2008 and 100% non-GMO with no insecticides and fungicides since 2013, growing corn, soybeans, small grains, cover crops and alfalfa. Gonnerman rotates alfalfa on all his acres to help control weed population and build nitrogen.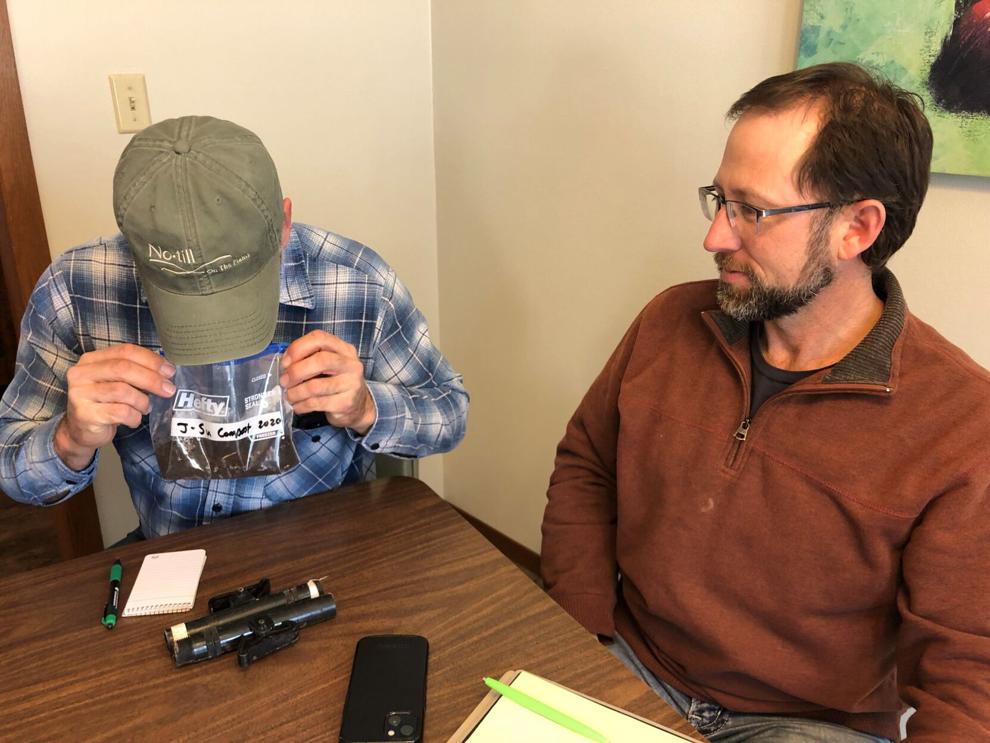 Todd Kudlacek is also one of the circle of farmer friends and runs a diversified livestock farm southeast of Brainard where they raise corn, beans, wheat, alfalfa, cover crops, cattle, sheep and a few chickens. He praised the group's benefits as well.
"It seems everyone has a roadblock we run into and within our group someone always has a solution or idea to try," Kudlacek said.
Group member Mike McDonald, has several conservation and soil-enhancing efforts implemented on the farm near Palmyra – everything from pollinators, wildlife habitat, an orchard, and grazing of annuals and perennials to growing corn, soybeans and cereals such as oats, barley and wheat.
He integrates cover crops to build organic matter and to prevent wind, soil and water erosion. The cover crops help increase water infiltration and help him steadily reduce synthetic fertilizers and herbicides.
"As a teacher of 32-plus years, this is one of the best learning groups that I have ever participated in, and I consider the members good friends," McDonald said. "I am indebted to them."
Improving soil health and water quality demand consistent, annual work, he said. It often impacts his rotations and input costs, and it sometimes reduces yields.
"The group has changed how my wife and I view profitability," McDonald said.
This year, he's taking it a step further with weather resiliency by converting 20-plus acres to native grasses, forbs and pollinators. The idea is to build carbon while helping with water infiltration. They also expanded their pond to attract wildlife.
The group also helps each other through sharing, buying, and cleaning cover crops. On several occasions, they've worked together to clean rye that peer group members raised, and they sell it amongst themselves.
They also try to coordinate trips to field days, and several times they have hosted farmers from South Africa, Russia, Ukraine and other parts of the world.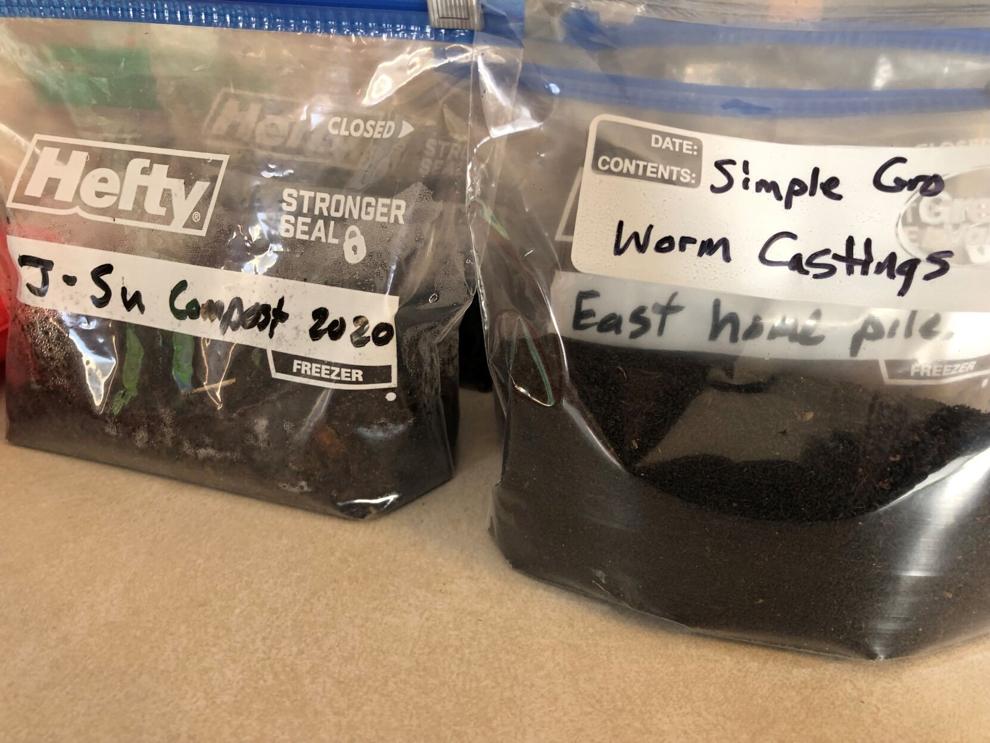 "This allows us to learn and also serve the greater community," McDonald said.
During the meeting, Brhel passed around a sampling of compost with a small mushroom inside. Group members opened the soil sample, inhaled and marveled at its healthy components.
There were also snacks to share later on when the discussion came to an end.
Perhaps the placement of the frame by Brhel's door is also part of the learning and reminding process to never forget the greater pursuits at hand as the circle of friends come and go. Another quote in the frame from Thomas Jefferson says, "Agriculture is our wisest pursuit, because in the end it will contribute most to real wealth, good morals, and happiness."
When it's time to go home, the efforts to be wise in their pursuits continue, as Kudlacek purposefully shared, "My wife and I have five kids and we need to do everything we can in our power to change practices for the better. I want my kids to have the opportunity of a better way to farm, to have clean water, and a sustainable operation free of pesticides and commercial fertilizers. If we have healthy soil, we have healthy crops, livestock, and people."