As the 2023 season starts we are taking a closer look at three important fungal diseases that are found across broad geographic areas and have the potential to impact corn. Knowing about the diseases now will help when scouting and planning management strategies during the growing season.
1. Tar spot – Tar spot has been in the United States for almost a decade and has become an annual concern in many Midwestern states like Illinois, Indiana, Iowa, Michigan and Wisconsin, as well as the province of Ontario, Canada. Tar spot was not as yield-limiting in those areas in 2022, it has expanded its range. It's now been reported across the Corn Belt – as far west as Kansas, Nebraska and South Dakota, and as far east as New York, Maryland and Pennsylvania. Southern states like Kentucky, Georgia and Florida have also confirmed the disease.
The expanding range poses many questions on how environment influences disease development and where tar-spot yield losses will be most severe this upcoming season. To prepare for 2023, learn how to identify tar spot, study research-based management options and note that management recommendations may be specific to a specific state or province. This is an excellent time to contact a state Extension specialist to hear his or her thoughts on how the disease should be managed in a specific area. In general a fungicide application at VT/R1 will be sufficient if tar spot is a threat, but state-by-state recommendations may differ. If tar spot is on your farm, the Crop Protection Network tar-spot webbook, the corn "ipmpipe" map and the Tarspotter App are tools that can assist in answering questions and help monitor risk in-season. Visit cropprotectionnetwork.org/web-books/tar-spot-of-corn and corn.ipmpipe.org/tarspot/ and ipcm.wisc.edu/apps/tarspotter/ for more information.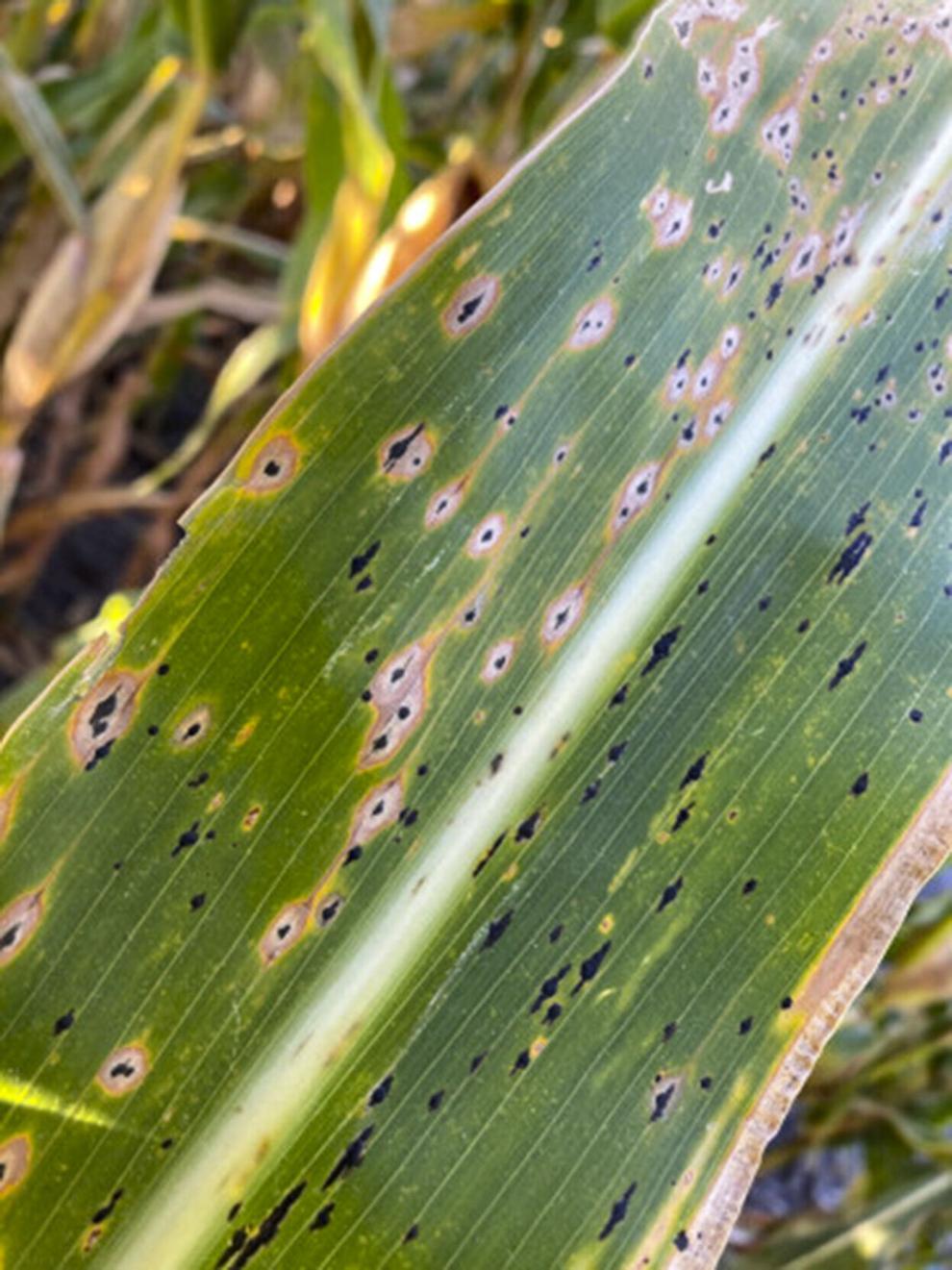 2. Curvularia leaf spot – This disease is another new issue in the United States, first reported in 2017 in Louisiana. Curvularia leaf spot is confirmed in states across the southern United States and is potentially in Midwestern states. This leaf spot is a challenge to identify in the field in states where eyespot is also present, because the two diseases have almost identical symptoms. Laboratory diagnosis is likely needed in states where eyespot has been reported. Widespread yield loss has not been reported from Curvularia leaf spot, but its increasing prevalence in northern areas of the Mid-South and Midwest make it a potential concern worth watching. Hybrids vary in susceptibility to this disease; yield losses may occur in susceptible hybrids although more research is needed. Currently no fungicides are labeled for Curvularia leaf spot and efficacy is largely unknown.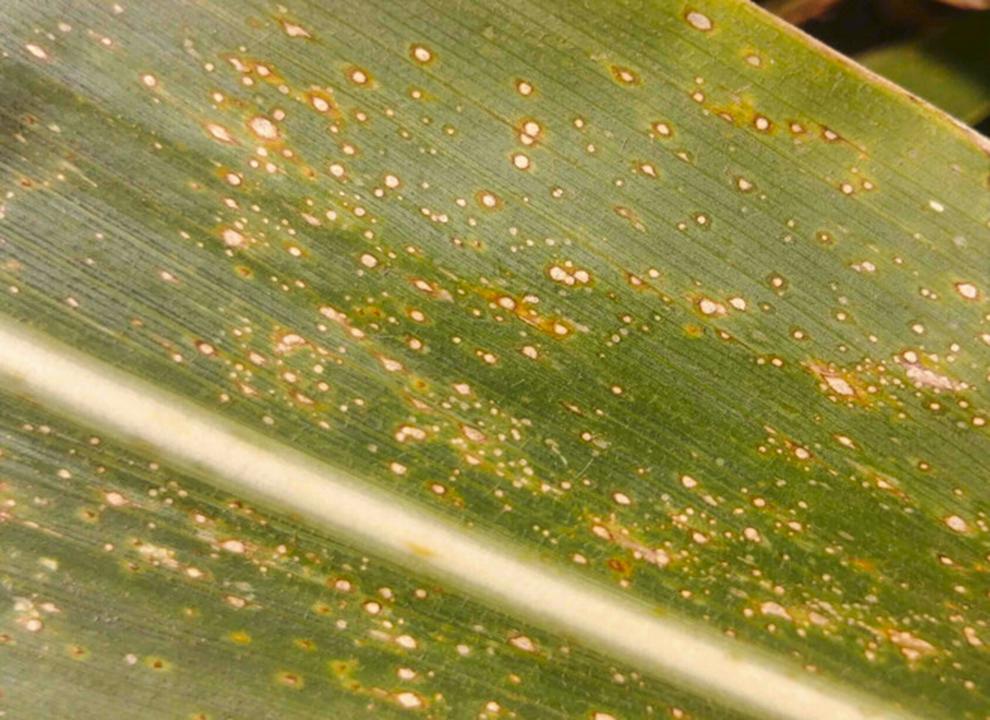 3. Crown rot – Crown rot has received a lot of attention during the past few years. Increasing reports of it across the Midwest, Mid-south and eastern Corn Belt have prompted increased research of the under-studied disease. To prepare for 2023, read the recent publication "Frequently asked questions on crown rot" and learn what is currently known – and unknown – about the disease. Visit cropprotectionnetwork.org/publications/frequently-asked-questions-about-crown-rot-in-corn to read the publication. Scouting fields at the late dough-early dent – R4-R5 – growth stages can help identify potential crown-rot issues before harvest. Look for "ghost" plants or plants that have prematurely senesced; split the lower crown of the plant to see if the crown is discolored. Effective management options are not yet known, but identifying fields with a history of the disease will be helpful once research determines what management practices are needed.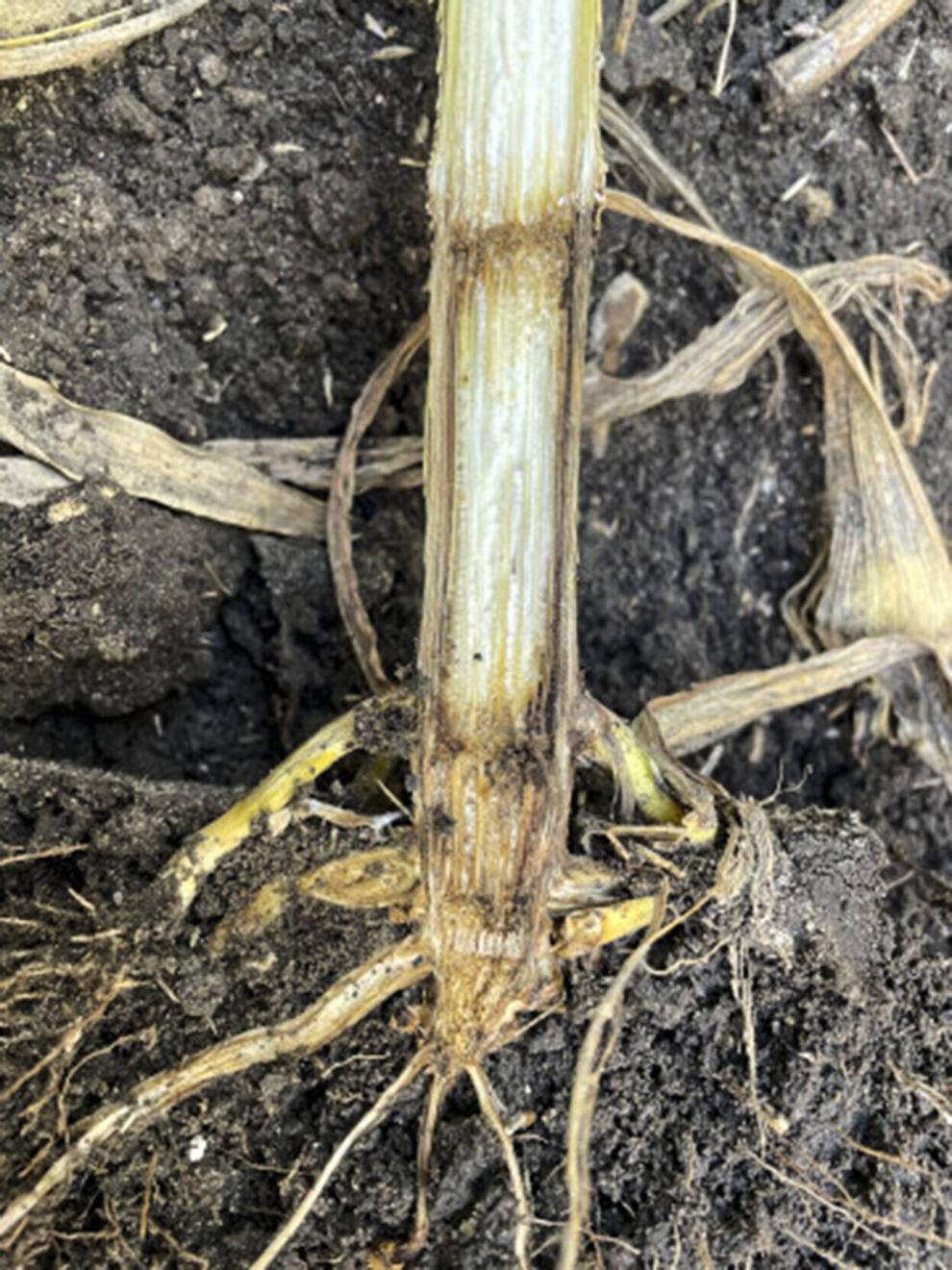 There are many other corn diseases that are annually important and may require management. Ultimately the diseases that could potentially impact corn in 2023 will depend on local environmental conditions at critical points in the growing season. Visit all the corn-disease resources available on the Crop Protection Network and be ready for whatever 2023 brings.
Authors are Kiersten Wise, University of Kentucky; Mandy Bish, University of Missouri; Daren Mueller, Iowa State University; Rodrigo Onofre, Kansas State University; Trey Price, Louisiana State University-AgCenter; Darcy Telenko, Purdue University; and Albert Tenuta, Ontario Ministry of Food, Agriculture and Rural Affairs. Reviewers are Travis Faske, University of Arkansas; and Andrew Friskop, North Dakota State University.