GODLEY, Ill. — The Cerutti family said they stick to tradition when it comes to planting corn before soybeans.
"I was born and raised to plant corn first," said John Cerutti, now retired but active in support and advice for farming the land in Grundy and Will counties in northeast Illinois.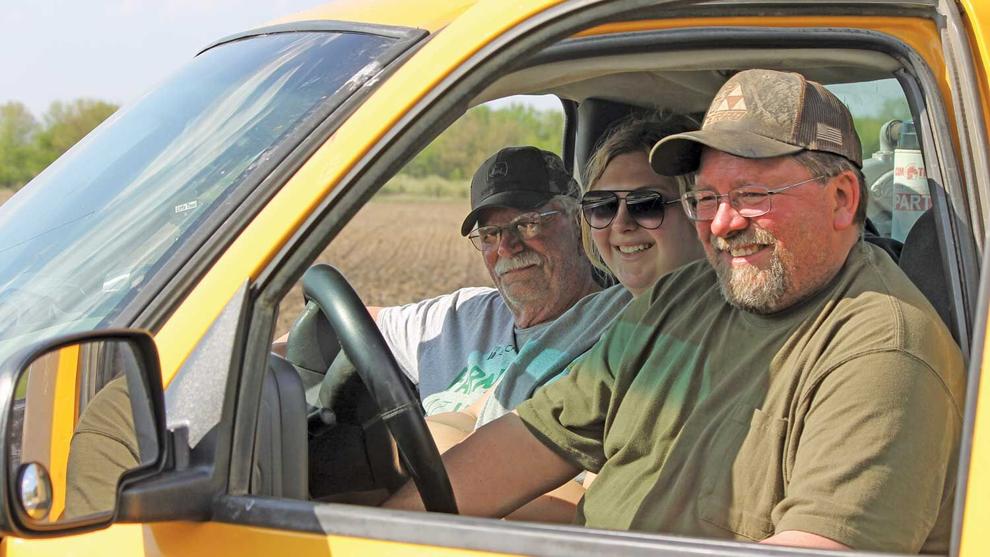 He knows people say planting soybeans first is a good idea these days, but he doesn't really believe them — at least on land his family farms. But this year they are bucking one timing tradition — his dad normally started planting on May 15, so this is early.
John was in a pickup truck May 7 with his granddaughter, Olivia, driven by his son Brock. They make sure that his son Aaron has the corn to keep planting and run other seasonal errands to keep things rolling.
"We will start soybeans next week on Wednesday or Thursday (May 10 or 11)," said Brock, who is also a heavy equipment operator. Rain was expected in between.
He said they started planting corn this year on May 4. They have a smaller operation and don't need to start as early as some farmers with many acres to cover, he said.
However, it's hard not to plant when others are rolling.
"There is corn up all around us," Brock said.
They had to wait until the soil was ready. It had been cold and wet, but now planting kicked up some dust near Godley.
This is the third year they have rented this 37-acre field, which is adjacent to a former coal mining area. Because it is wet, sandy ground, yields often fall between 120 and 150 bu./acre here, Brock said.