Today I'm thankful for the birds chirping outside my window. We're finally enjoying some true spring with mild temps, blooming flowers and bird watching.
Sadly, still not a drop of rain. We're grateful to see other areas of the state receiving some much-needed moisture, but still nothing here in my little neck of the woods except thunder and lightning. We pray, hope and wait.
We did experience an outlier this week of thick haze from the Canadian wildfires. This made even the sunniest of days seem stormy and overcast (not to mention murder on the respiratory system). Praying they can get them under control soon and for all the emergency responders in the meantime.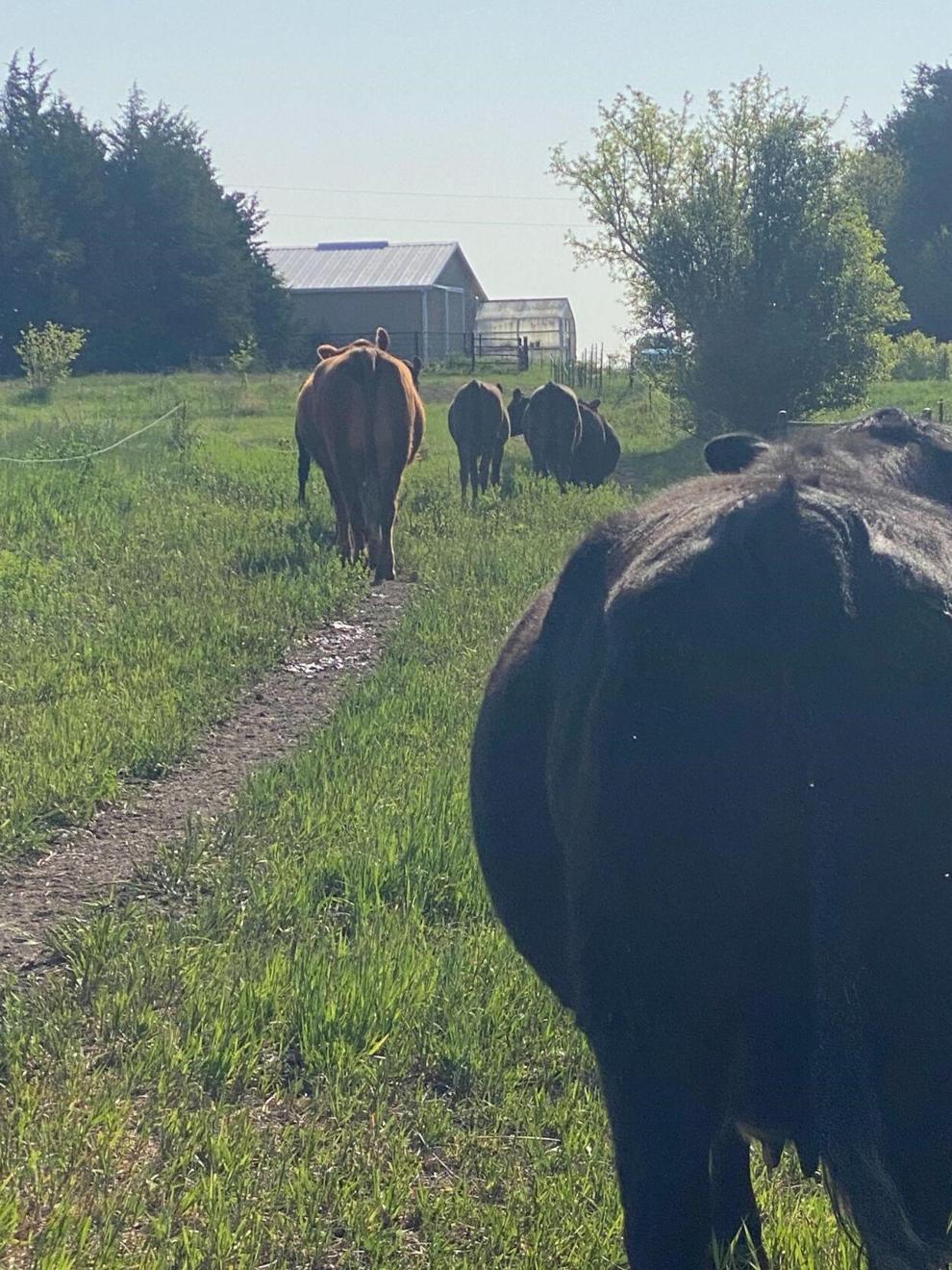 Despite our lack of rain, the farmers' fields are popping up in little green rows and our pastures are still thriving, thankfully. We have our herd split into feeders on our home pasture-lot and breeders on rented pasture. We faithfully rotate our breeders every single week in order to let the ground rest and recuperate.
Since they are used to the drill, typically all we have to do is call them and they'll come walking toward the new portion of pasture for the week. Sometimes, our 6-year-old herd matriarch and our son's first bucket calf, likes to be stubborn and trail at the end. Thank goodness our son still has never ending patience with her and will calmly walk her back to the herd.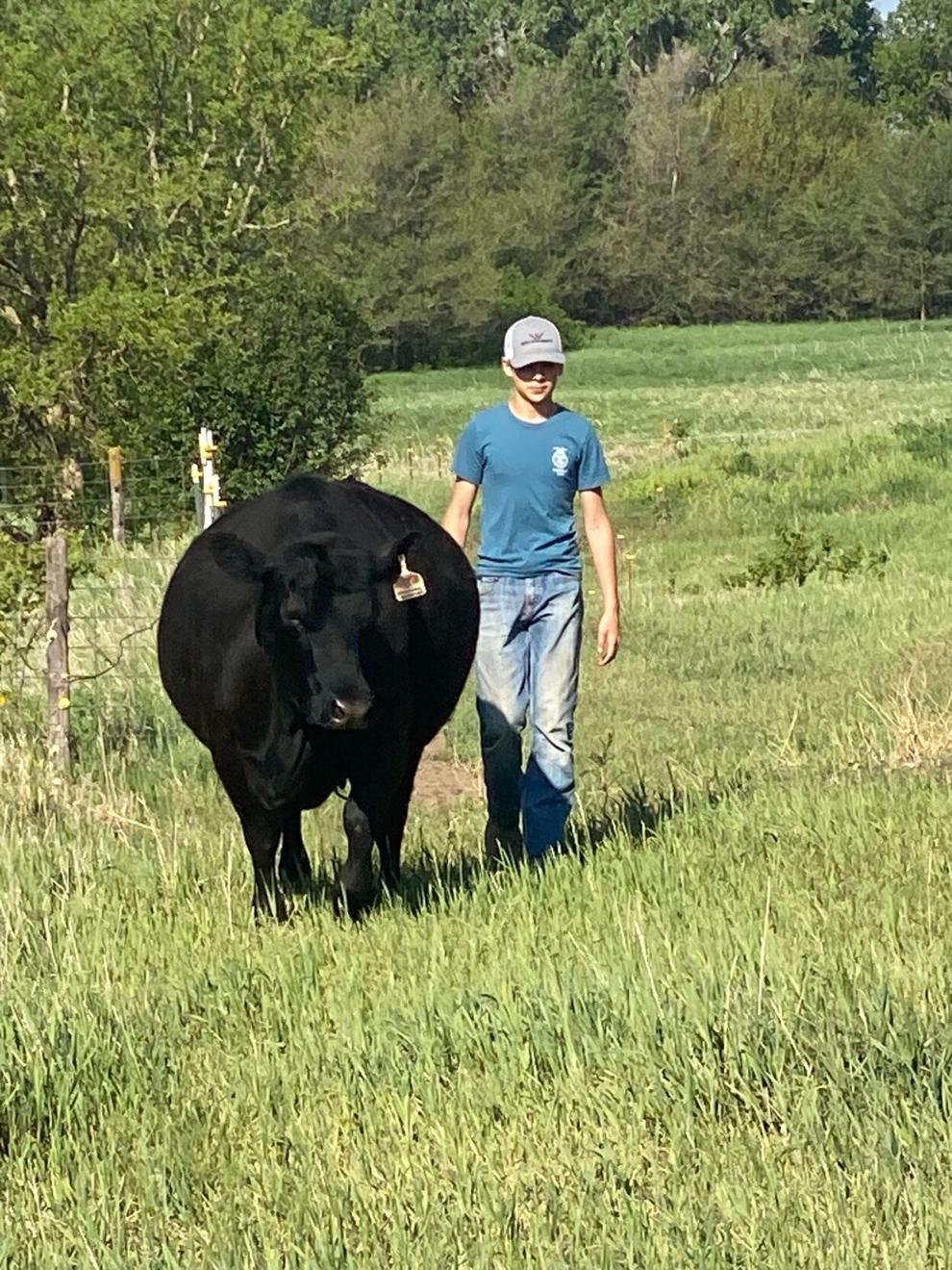 The only thing stopping the ladies from thinking they've died and gone to heaven are the flies. They love the grass and walking freedom, but can never escape the pesky flies despite the rubs, vaccines, sprays and garlic mineral strategies employed.
As we are fall calvers, the ladies will come home in September and enjoy some newly prepared maternity suites. We just acquired a new lady from a Wagyu ranch in New Mexico (Happy Mother's Day to me!). She's a recipient cow pregnant with an embryo mating very similar to the other embryo matings we are expecting this fall. To-date she's weathered the long journey well and seems to be a gentle and compliant spirit. We're hopeful she'll be a good fit with the rest of our breeders. We're currently keeping her separated from the herd for three weeks to make sure she's as healthy as we think she is, and our vet confirmed that she is indeed expecting in September.
The feeders headed to the butcher this summer are not on grass, only special Wagyu blend ration and free choice hay. This leads to the best marbling outcome possible, and as might be expected that's what Wagyu are known for. These will be hauled to Manhattan, Kansas, to a specialty Wagyu locker in August. The halves and quarters are already spoken for.
Now we've completed our discussion on the well-behaved portions of our herd.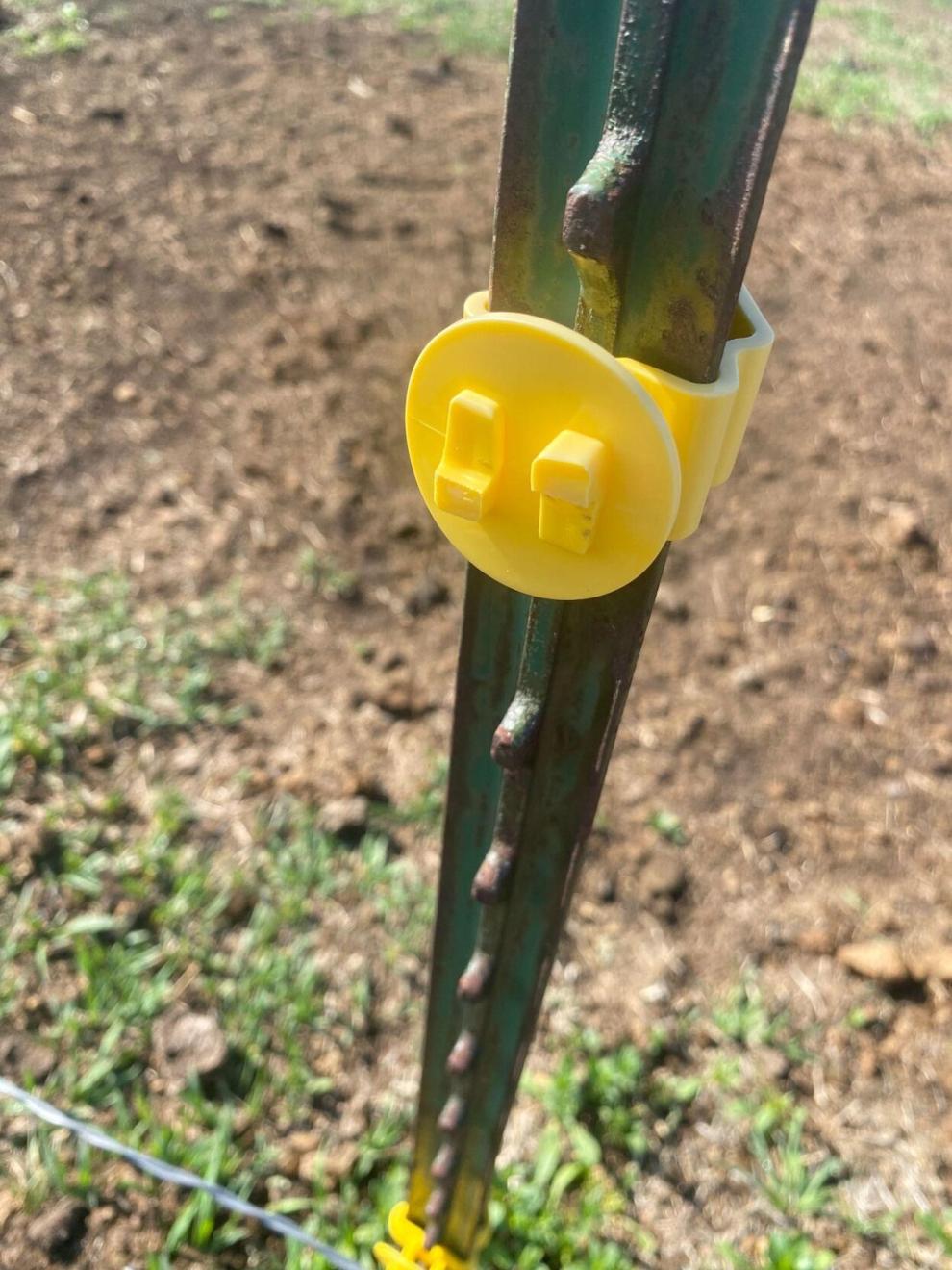 We have another group of feeders not headed to the butcher until 2024 and 2025. Yes, it does take that long to properly finish a Wagyu. They are slow and steady marblers, and rushing them leads to an inferior product.
This group is comprised of all steers, and might I mention knuckleheads. They also get a special Wagyu blend ration (a little different than the feeders listed above) and pasture grass. They have caused an abundance of insulator replacement and fence repair this spring. Thankfully they've never escaped or been on the road, but it's almost like the fellas pride themselves on destruction! No doubt these guys will taste extra good on the plate.
Speaking of good, local beef on plates, we wrapped up the final Beef It Up week of the school year for District 145 Beef in Schools. The Beef Board alongside school lunch personnel grilled up burgers on donated grill trailers from Nebraska Farm Bureau and Frontier Co-op to put smiles on the faces of 2,180 students, countless faculty and staff, and even our school resource officer at all five schools in our district.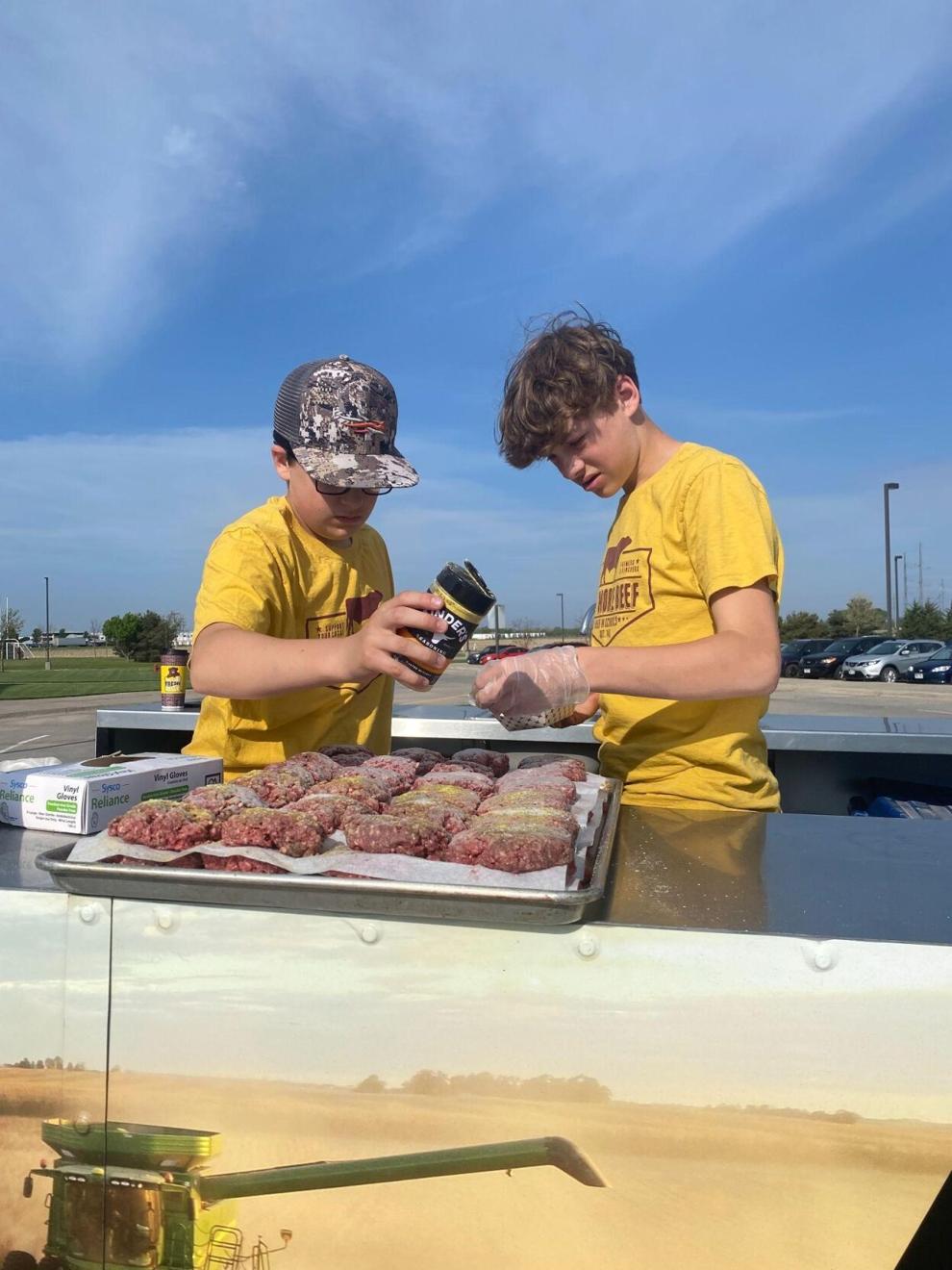 It's certainly a labor of love that couldn't be possible without both financial and animal producer donors. We're already busy planning ways to recognize those donors meaningfully and keep Beef it Up going strong for years to come.
As we work hard to build a program to memorialize, we know nothing in our lives would be possible without the ultimate sacrifices of military personnel and our own ancestors. As we prepare to welcome summer, put some great local foods on our grills, and soak up some sun and water on Memorial weekend, we hope everyone will take a moment of solemn contemplation over the cost of freedom.
"We must dare to be great: and we must realize that greatness is the fruit of toil and sacrifice and high courage." – Theodore Roosevelt