Nebraska is known for being the Beef State. Producers across the state grow cattle, as well as the forage and corn to feed those animals.
Hope is also growing here: the hope to cure cancer.
"Growing hope for a cure" is the slogan for the 2023 Cattlemen's Ball, which will be held June 2 and 3. Weborg Feedlot near Pender, Nebraska, is hosting this year's event.
The Cattlemen's Ball is a fundraiser primarily designated for cancer research. Since the inaugural event in 1998, over $17 million has been raised.
This year will be special for many reasons.
"We are commemorating 25 years of the Cattlemen's Ball," said Colleen Weborg. She and her husband Kent are one of the host couples
The host families include Kent and Colleen Weborg and two of their sons: Tyler and wife Rebecca, and Tony and wife Meghan; Craig and Darlene Weborg, and their three sons: Adam and wife CharLee, Alex and wife Jessica, Austin and wife Makenna; and Brian and Renee Weborg and their children: Emily and husband Kelly, Evan and wife Jessica, Easton and wife Tori.
"There is not one of us who has not been touched by cancer ourselves, or had family members or good friends touched by cancer," Colleen said.
Planning for the 2023 Cattlemen's Ball began a few years ago. The Weborgs were originally slated to host the 2022 event but were pushed back a year due to the pandemic.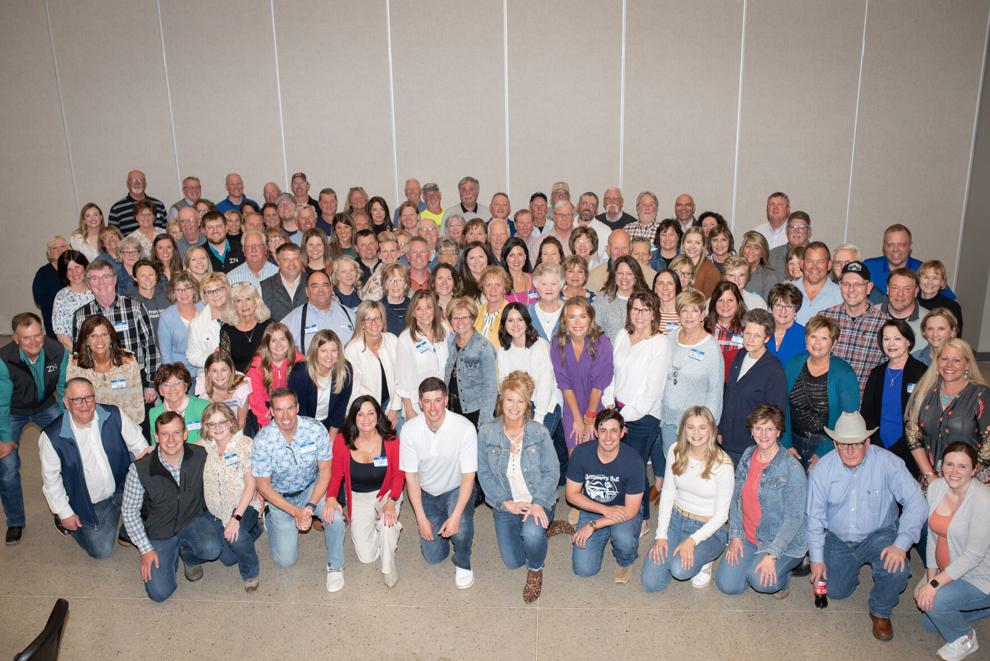 The site of the Cattlemen's Ball will be on the Weborg's land 6 miles south of Pender, on the east side of Highway 9. This will be the third Cattlemen's Ball to be held in Cuming County.
The Weborgs have lived in this area since 1888 when George and Tira Weborg first settled there. Their son Curtis and his wife Janice began the Weborg Feedlot in 1944.
Three sons joined the feedlot: Kent, Craig and Brian. Now the fourth generation is also involved in the operation.
"Everybody has a different role, so you spread out the workload," Kent said. "Everybody has a job."
Between the Weborg family and hired help, there are 25 employees. Additional seasonal workers assist during the busy periods of planting and harvesting.
The Weborgs farm about 7,000 acres, producing their own corn for the feedlot. Alfalfa and other feed additives, such as distillers, are purchased.
Tony and Meghan manage the Weborg family ranch at St. Charles, South Dakota. Called Majestic Ranch, it covers 12,000 acres with 1,000 cow-calf pairs. These calves are then finished at the Weborg Feedlot near Pender.
"Everything we raise comes to the feedlot and stays there until ready to be shipped as fat cattle," Kent said.
Weborg Feedlot has capacity for 25,000 head.
In keeping with the "growing" theme, the meat for Saturday night will be homegrown beef, born at Majestic Ranch and raised at Weborg Feedlot.
"The prime rib to be served Saturday night will be Weborg beef," Colleen said.
The Cattlemen's Ball is not actually a ball, although people are encouraged to kick up their boots and enjoy the entertainment. Singer Wade Hayes, a cancer survivor himself, will be on the stage Friday night.
Saturday night's main attraction is Josh Turner. Local talent The Dylan Bloom Band will follow.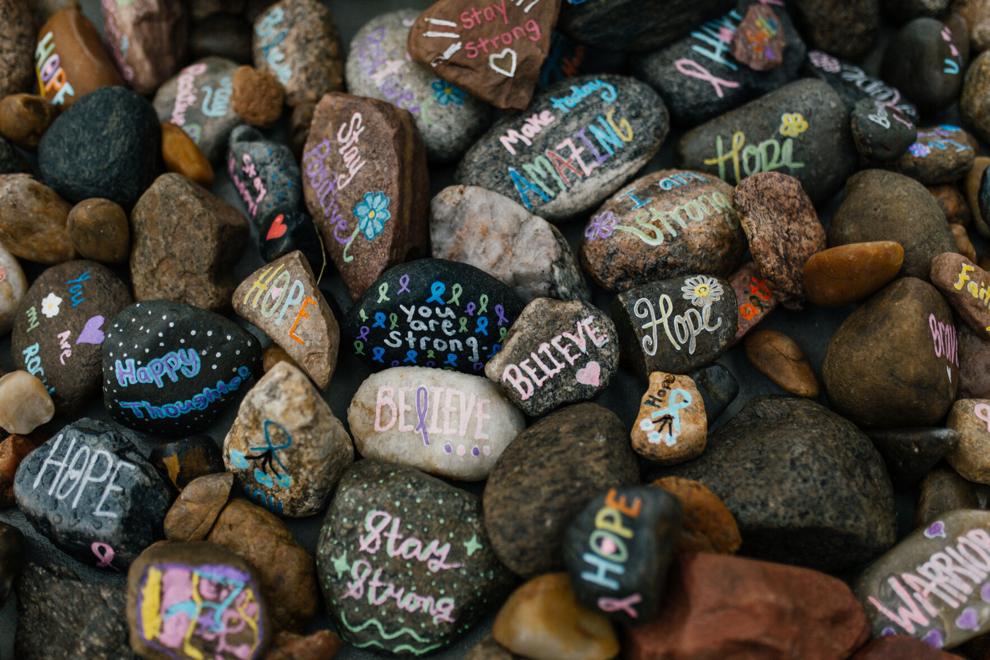 Additional activities throughout the weekend include a 5K fun run in West Point, golf tournament in Beemer, cancer survivor style show, beef experience tent, art show and wine tasting, general store, Buffett Cancer Center Health and Wellness tent, silent and live auctions, a Dodge Ram truck raffle and more.
The Weborgs are anticipating the extreme bull ride, as their world champion grandson gets to do an exhibition ride.
"He's been riding bulls from little on and takes it very seriously," Colleen said. "His hard work is showing through."
Being a milestone for the Cattlemen's Ball, a history tent will also showcase every host and entertainment group, how much was raised each year and other details from the past 25 years.
A serenity garden is also being constructed for those who want a peaceful place to reflect during the Cattlemen's Ball. Trees and a waterfall will provide a serene atmosphere. People will also be able to acknowledge their loved ones on the memorial wall.
The Weborgs have already begun preparing the 40-acre field where the activities will be held. Tents will be set up the weekend of Memorial Day, said Colleen. The main tent where meals and concerts will take place is the size of two football fields.
A limited number of tickets are still available to attend the 2023 Cattlemen's Ball.
"We are hoping for a sell-out," said Colleen. There are 4,500 tickets total.
All funds collected through tickets sales are considered donations. Through the ticket sales and other fundraising opportunities at the Cattlemen's Ball activities, the committee's goal is to raise $2 million this year.
Ninety percent of every dollar raised goes directly toward the Fred and Pamela Buffet Cancer Center in Omaha. The remaining 10% comes back to Nebraska communities for health and wellness initiatives.
"It's a worthwhile endeavor to help such a good cause," Kent said.
And there are many people willing to help support this cause and make the Cattlemen's Ball possible. The committees alone have 200 volunteers, with close to 1,000 volunteers needed to run the two-day event.
"Northeast Nebraska is just unbelievable—you ask, the response is always when, where or how much," Colleen said.
The fight against cancer may seem like a never-ending battle, but those who donate or volunteer for this cause know there is hope. Through the Cattlemen's Ball, they are growing a hope for a cure.
Reporter Kristen Sindelar has loved agriculture her entire life, coming from a diversified farm with three generations working side-by-side in northeastern Nebraska. Reach her at Kristen.Sindelar@midwestmessenger.com.