The Amherst FFA chapter in central Nebraska has been busy preparing for their 16th annual Mid-Nebraska Spring Beef Show March 18 at the Buffalo County Fairgrounds in Kearney.
The chapter has been putting on the cattle show in Buffalo County since March 2008, and has continued to grow in numbers. The beef show is organized by students and is their main fundraiser throughout the year. FFA members are in charge of everything from checking in each participant to lining up the classes and the judges.
Last year, the Amherst FFA chapter had a record number of 150 head of cattle at the beef show. The chapter donated a portion of the proceeds to three different area families in need.
During the fall semester, the members of the Amherst FFA chapter have been busy with competitions and other activities including range judging, livestock evaluation, attending Husker Harvest Days and the FFA National Convention.
A total 30 members attended the district livestock judging competition in Broken Bow, Nebraska. Both the junior and senior teams qualified for state, with the junior team placing third and the senior team placing fourth. The junior high team also did extremely well and received first place.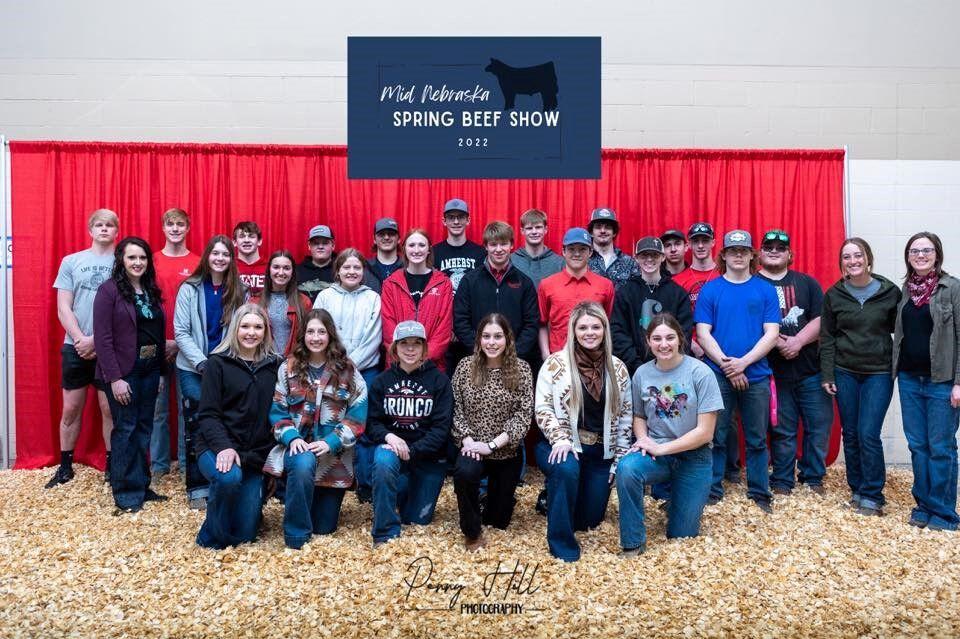 Ten FFA members attended the National FFA Convention and Expo in Indianapolis, Indiana, Oct. 26-29. At the convention, these members attended general sessions, explored careers and colleges at the expo, and toured Churchill Downs and the Louisville Slugger museum in Kentucky. 
The Amherst FFA chapter has given back to the community by preparing meals for local farmers during harvest. The chapter officers prepared the meals at the school and farmers had the option to either pick up the meals at the school or have the FFA officers deliver them to the fields while they were working. This year, the officers successfully delivered 70 meals to numerous farmers.
During the spring semester, the Amherst FFA chapter looks forward to participating in Leadership Development Events (LDEs), Career Development Events (CDEs) and the state FFA convention. Seniors will also be applying for their state degrees.
The chapter also grows and will sell fresh vegetables and a variety of flowers in their greenhouse.
The Amherst FFA chapter consists of 54 members between the junior high and high school. As a chapter, the students want to become better leaders and further their knowledge of agriculture.