Researchers in Nebraska have made a discovery that may help prevent pinkeye in cattle.
While pinkeye is not life threatening, it is very contagious and causes redness, itchiness, pain and discomfort in the eyes of affected animals.
Severe cases can result in blindness and even hamper weight gain in calves, which can weaken the bottom dollar come sale day.
Pinkeye is the most frequently reported disease in beef breeding cows and second most common disease in calves.
A team of scientists from the U.S. Department of Agriculture's Agricultural Research Service (ARS) and the University of Nebraska-Lincoln (UNL) found that there are two different variants of Moraxella bovis, a bacteria that is known to cause pink eye in cattle. This discovery will help scientists understand how different types of M. bovis cause infection in livestock.
It can also help develop preventative measures to protect cattle from getting pinkeye in the first place.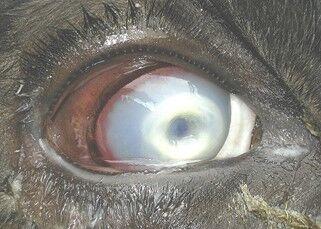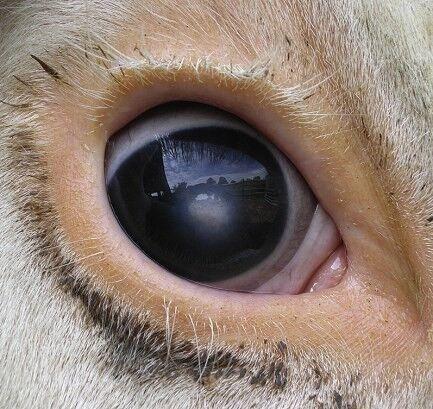 The research team sequenced and compared the genomes of a collection of M. bovis variants and found that they consisted of two major genotypes as well as indentured the differences between the two.
The team sequenced M. bovis strains isolated from cattle from seventeen U.S. states and one Canadian province.
"We found major differences in virulence factors between the two genotypes," Emily Wynn, ARS research microbiologist said in USDA news release.
"For example, M. bovis has a toxin, called hemolysin toxin, which it uses to penetrate the eye. We found that the two genotypes have different versions of the toxin. This difference and others among the collection of M. bovis variants could mean that there are variations in their ability to cause disease."
Along with the variations, the scientists also identified proteins located on the outer membrane of the bacteria cell. Because they're located in the outer membrane, these proteins are available to the host immune system.
"Proteins that are unique to one or both genotypes can be used as a target to develop specific preventative actions against any of the genotypes, if necessary," said Wynn.
For years, scientists have been studying pilin proteins, another substance in the bacterium that causes the M.bovis to attach to the eye, striving to develop pinkeye preventions.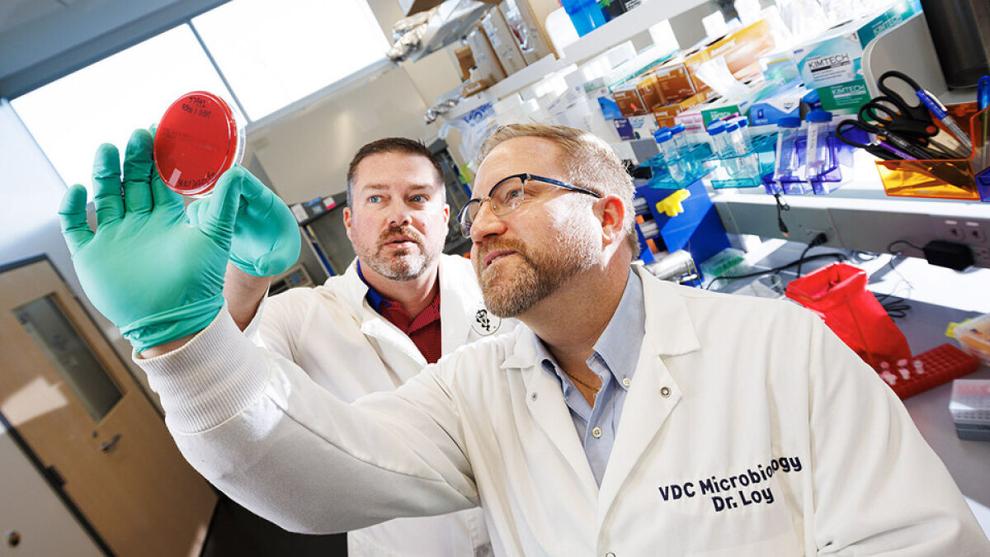 However, using pilins to develop interventions could be tricky.
"The pilin gene of M. bovis can undergo an inversion," said Mike Clawson, ARS research molecular biologist at the U.S. Meat Animal Research Center in Clay Center, Nebraska. "This is where parts of the gene flip and are rearranged on the bacterial chromosome," he said.
As a result, a newly formed pilin gene is created that encodes a new protein version of itself, which helps M. bovis avoid recognition by the immune system. Pilin gene inversions have been thought to be a relatively rare process.
However, the researchers saw evidence that multiple M. bovis strains were undergoing the inversions during their study.
This makes the pilin gene a challenge to use as a target and emphasizes why the outer membrane proteins identified in this study are an important discovery, Clawson said.
"The first finished genome of M. bovis was produced by this collaboration on an experimental strain in 2018," said Loy. "Since then, we haven't seen much progress in comprehensive sequencing of this bacterium until this study between ARS and UNL."
Russ Daly, South Dakota State University Extension veterinarian and state public health veterinarian, explained in an Extension article that there are ways outside of biology to prevent the irritating disease, namely controlling the environment.
Tall grass can scratch the surface of the eye. Pollen can irritate them. In the summer, flies and other insects become more abundant.
Even sunlight can create an irritation that the M. Bovis bacteria can take advantage of.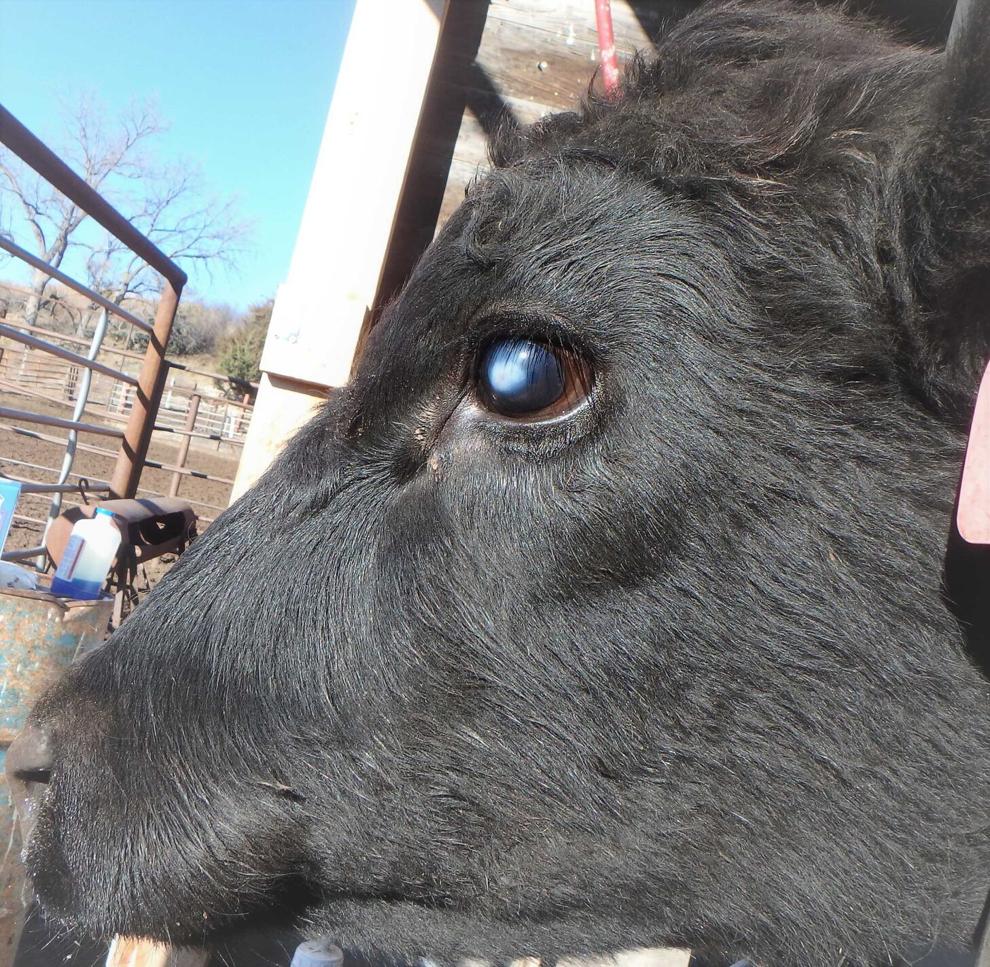 "It's easier said than done but controlling the environmental aspects of pinkeye through fly control shade and clipping tall grass should be considered," he wrote.
Just because the environmental aspects of pinkeye may be hard to control, producers should still do what they can to protect cattle from this painful, production-robbing disease.
However, when cattle do contract the disease, Daly suggests four options for treatment in an SDSU Extension article.
This involves injections (subcutaneous or intramuscular) of antibiotics, which work through the system of the animal, concentrate in the cornea, and kill the bacteria, allowing the eye to heal. Tetracyclines are available over-the-counter for this use, and are often quite effective. Other, prescription, antibiotics can be employed if necessary. Often, antibiotic injections alone are enough to successfully treat pinkeye. Systemic anti-inflammatory medications to relieve pain should be considered also.
This involves a subconjunctival injection of penicillin or a similar antibiotic in the affected eye. What we're talking about here is not a simple "injection under the eyelid". A small dose of antibiotic is injected under the outside layer of the bulbar conjunctiva ("white" of the eyeball).
Daly said over the years, research has shown that many topical treatments like purple liquids and puffed yellow powders don't work, and could possibly irritate the eye more.
Some approved products, however, appear to be helpful in promoting healing. These are specifically formulated for use in the eye and are available through veterinarians. Day said a good rule of thumb when getting ready to apply something to the painful eye of a calf is to ask yourself whether that is something you would put into your own eye.
Procedures aimed at protecting the damaged eye from irritants such as flies and strong sunlight include gluing patches over the eye and surgical procedures such as third eyelid flaps or eyelid suturing. Those procedures should be performed with proper local anesthesia by a veterinarian. Simply isolating affected animals and providing them shade is effective, too.
Prompt antibiotic treatment of affected animals, possibly including some of the other procedures, is still key to preventing long-term damage to the eye, and providing relief to the animal, Daly wrote.
Whether preventing or treating the disease, Loy said pinkeye is often overlooked. However, since it does have a biological, and thus economic impact, finding preventative measures can save cattle producers hard earned dollars. "Our work recognizes the economic impact this causes to beef producers," said Loy.