RUNNELLS, Iowa — When the holidays roll around, Megan Freel's family, friends and coworkers cannot wait to see what delicious desserts and creative concoctions she'll whip up and share with them.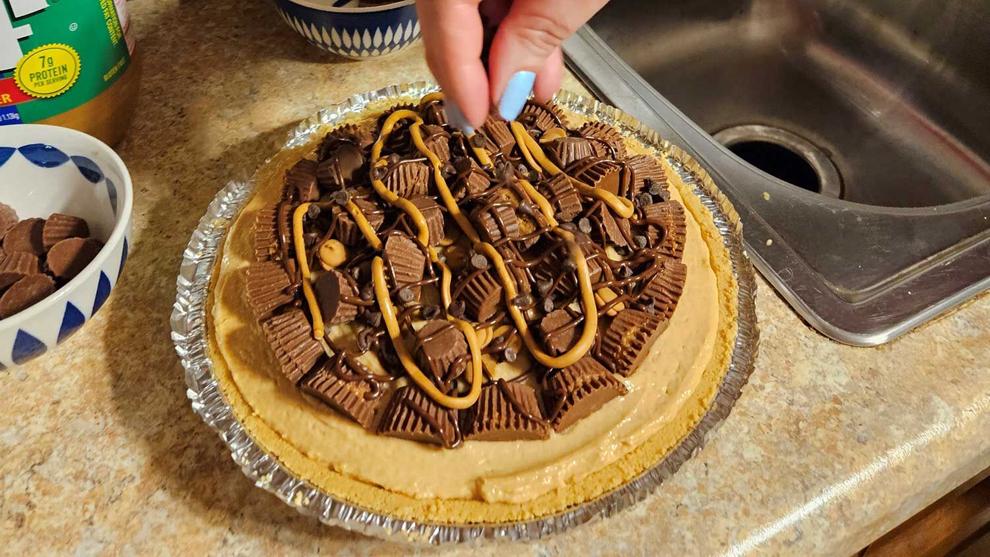 A native of Runnells, Freel serves as the youth coordinator for Iowa State University Extension's Polk County office. Helping youth learn about the ag sector is something she loves doing.
"I really enjoy my job because no two days are ever the same. Right now, our big project is helping first grade classrooms within Des Moines Public Schools learn about the chicken life cycle by helping them hatch and take care of baby chicks in their classrooms," she said. "I also help ensure the success of the Polk County Fair each year, organize workshops for youth and coordinate other after school programs."
Freel grew up in a rural area of Polk County with farmers for neighbors and loved being involved with 4-H. She attended Iowa State University to earn her bachelor's and master's degrees.
"When I was in fourth grade, I joined 4-H and that also helped me learn more about baking. I remember going to workshops on making pies, cookies and bread," she said. "I have been cooking and baking for as long as I can remember. Some of my earliest memories are helping family members in the kitchen. Growing up, my Grandma Torres taught me the basics on baking. Almost every time I went over to visit her, we would make something tasty."
The first dessert she learned how to bake was Nestle chocolate chip cookies — the recipe printed on the back of the chocolate chip bag.
"Grandma always had a bag of chocolate chips and the ingredients handy, so we could make some for a treat," she said. "Baking with friends and family is one of my favorite things to do. I also think it's fun to try new recipes with friends. Food is a good way to bring people together."
Freel can't pick just one favorite dish to fix. She loves to make soup during the winter months and her White Chicken Chili won her office's soup cookoff this year.
When it comes to baking, she loves making cakes. Cheesecake can be challenging and it took her lots of practice in the kitchen to bake a cheesecake that didn't sink or crack, she said.
At Thanksgiving and Christmas, Freel admits to going a wee bit overboard with her baking.
"The few weekends after Thanksgiving you can usually find me in the kitchen making and freezing cookie dough. I freeze upwards of 12 to 15 different batches of cookie dough over a few days and really give my KitchenAid a work out," Freel said.
All that cookie dough makes around 3,000 cookies each year that are given away to friends, family and retail workers to thank them for their hard work.
"I worked retail over the holiday season for five years and I know how hard it can be, so it's an extra thank you to them," she said.
Freel said she doesn't follow recipes word for word and loves to experiment with different seasonings or cooking methods.